Women's Health Physiotherapy
Over a lifetime, the female body experiences many stages of growth and change, including puberty, pregnancy, childbirth, and menopause. Women's Health Physiotherapists have undertaken specialised training in order to understand each of these unique stages and the associated challenges that many women experience.
Women's health conditions, specifically those related to incontinence, pelvic pain and childbirth often go unspoken and therefore untreated for long periods of time. It is likely, however, that the symptoms you may be experiencing are more common than you expect and can be managed, and treated with the help of our Womens Health Physiotherapist. Some of the conditions we can assist you with include:
Pelvic Conditions
Pelvic floor dysfunction
Pain with intercourse (Dyspareunia)
Vulvodynia/Vestibulodynia
Pelvic Organ Prolapse (POP)
Antenatal Care
Pregnancy related pelvic pain
Postnatal prolapse
C-Section scar management
Abdominal separation (DRA)
Pubic symphysis pain
Sacroiliac joint dysfunction
Lower Back Pain
Postnatal incontinence
Postnatal rehabilitation
Orthpaedic Pelvic Pain
Low back pain
Coccyx Pain (coccydynia)
Hip/Pubic symphysis pain
Sacroiliac joint dysfunction
Urinary Dysfunction
Incontinence
Urinary urgency
Urinary frequency
Voiding dysfunction
At Elite Rehab & Sport Physiotherapy we are committed to providing the highest quality care with an individual, patient centred approach. Our WH Physiotherapist Kylie Faulks, holds a post graduate degree in Physiotherapy and is currently completing her Masters in Continence and Women's health. She brings a range of experience, both professional and personal, to her role in Women's Health ensuring that your treatment is effective and approached with understanding, respect and discretion.
If you experience any of the above conditions and wish to make an appointment with our WH Physiotherapist, please see or call our admin staff for more details.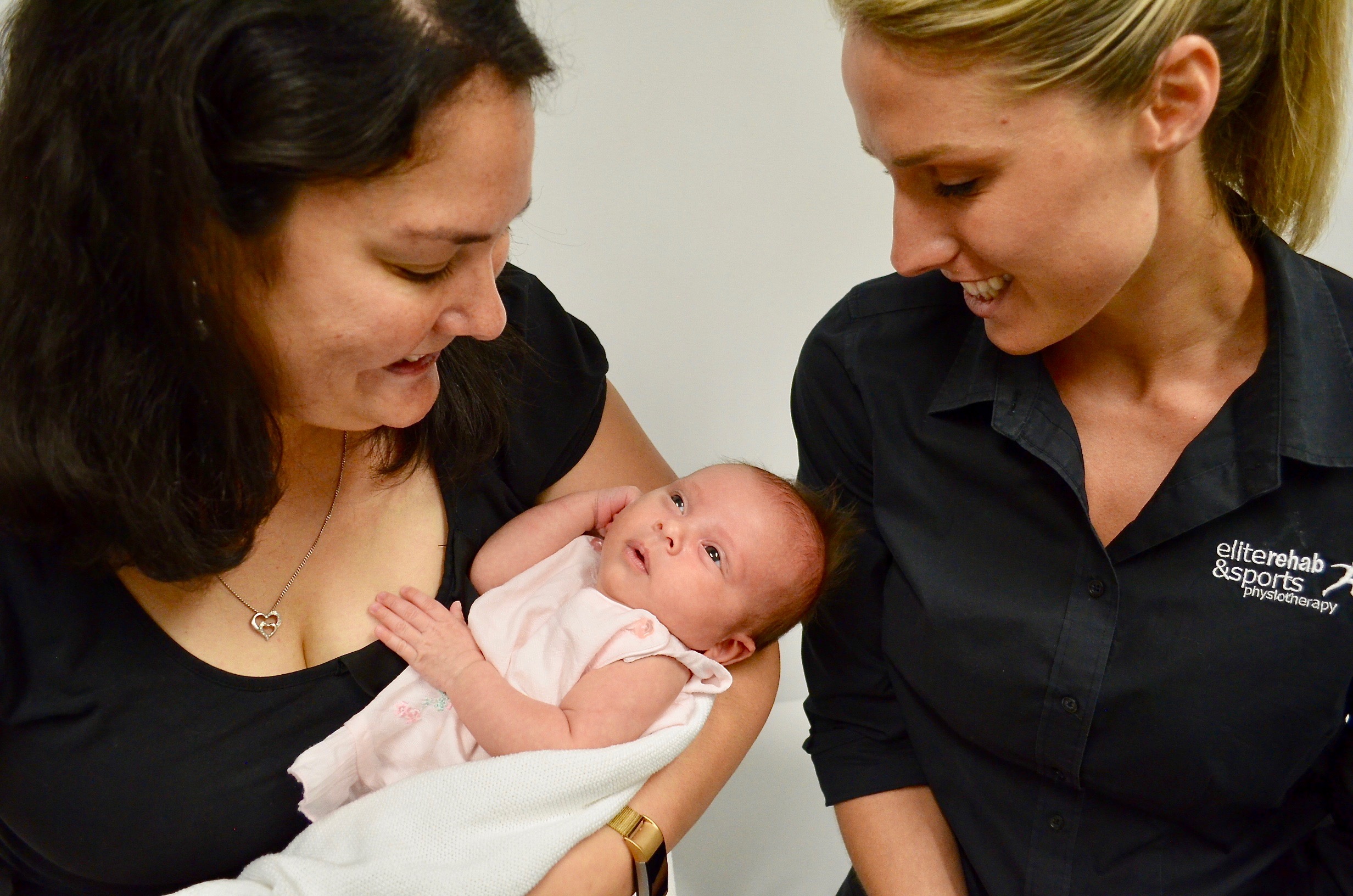 Of 100 women with back pain, 96% were diagnosed with pelvic floor dysfunction.