Rehabilitation
The Oxford Dictionary defines rehabilitation as the act of restoring (someone) to health or normal life by training and therapy after injury or illness. Whether your injury is acute (recent) or chronic (old), it is likely that you would need to undergo some form of exercise-based rehabilitation.
Adequate rehabilitation helps to maximise recovery and prevent recurrence of an injury in the future.
Our Modern Facility uses 3 main modalities for rehabilitation
Pool – The complex houses a 25m indoor pool with an average temperature around 33 degrees. The pool is typically used when rehabilitation exercises need to be unloaded ie. minimise the effects of gravity or for low-impact conditioning. Patients typically graduate from the pool to land-based rehabilitation when able.
Gym – Our modern facility has a purpose-built rehabilitation gym complete with cardio equipment, rehabilitation equipment, power cages, free weights and specific equipment used in strength training and athletic development. We also have a mondo surface indoor running track and a gymnastics sprung floor for introduction to running drills and plyometric-type activity.
Field – For patients wanting to return to higher levels of sport or activity, our staff can supervise you through a rehabilitation running program. We use speed gates, jump mats and GPS technology commonly used in professional sport to give detailed information such as distance covered, speed and symmetry between the injured and uninjured sides as a measure of recovery and function. The latter is a major focus of Tim McGrath's PhD using ACL patients as the experimental group.
Due to the current circumstances, Elite is expanding Telehealth online services to all our patients. As a healthcare provider to remote, Interstate and International patients, this is a service we have used over the past 4 years.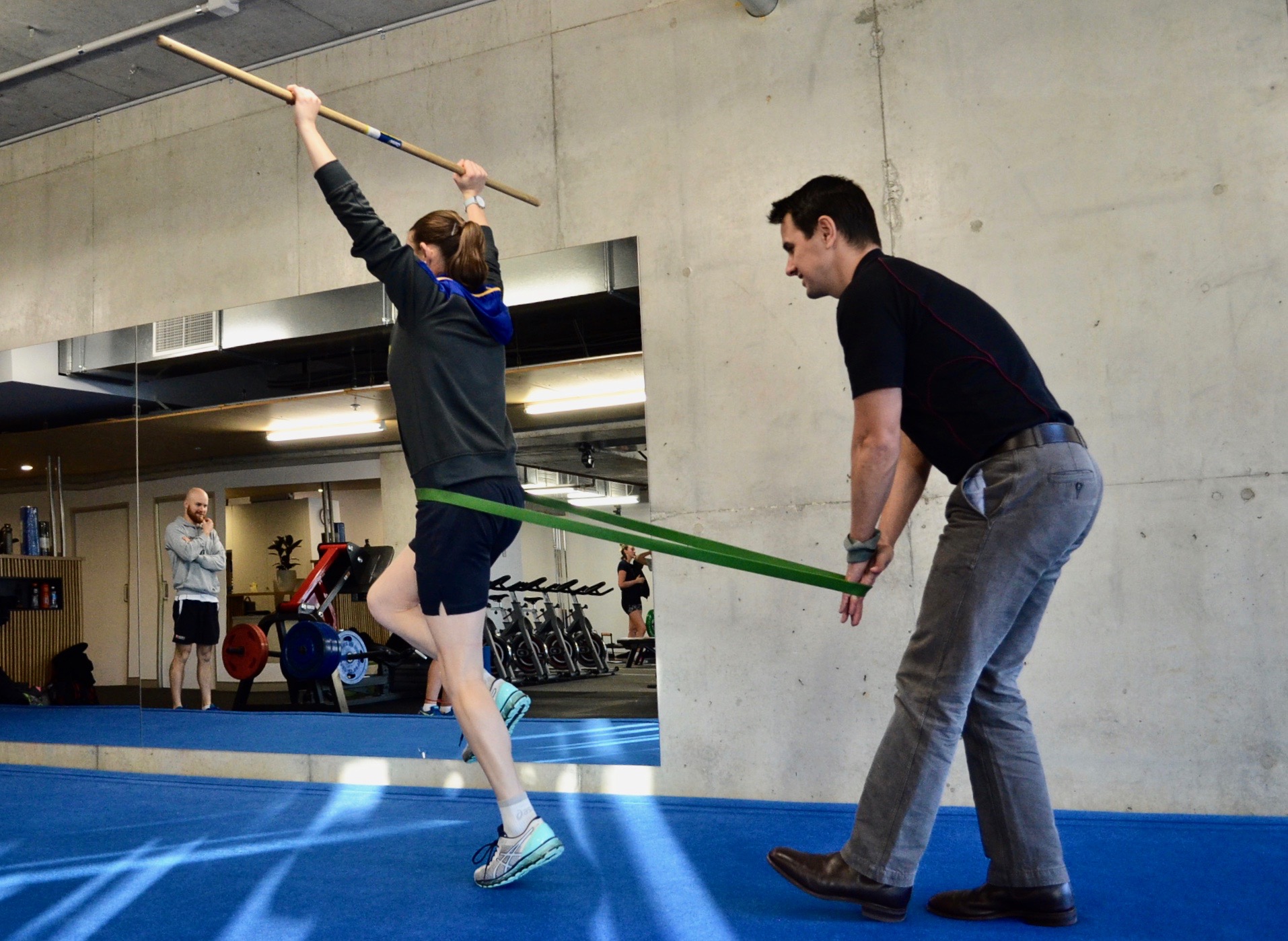 Our Modern Facility uses 3 main modalities for rehabilitation, our pool, field and gym. This allows us to get you back in action in a timely and professional fashion.