Meet our team
of specialists.
Staff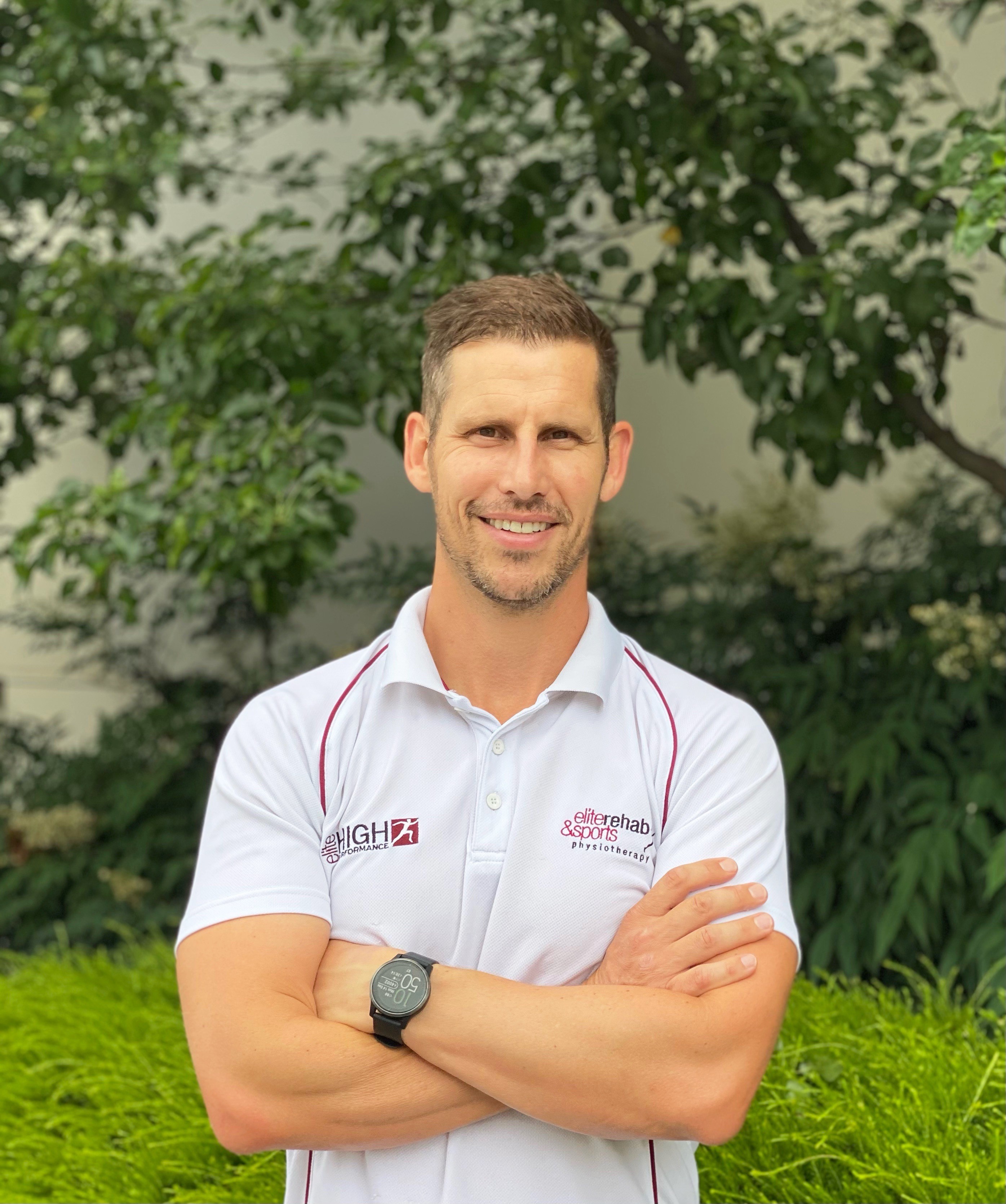 Tim McGrath
PhD. APA Sports & Exercise Physiotherapist, APA Musculoskeletal Physiotherapist & APA Research Physiotherapist
---
Tim is a Sports Physiotherapist with nearly 20 years professional practice and over 15 years full-time experience in professional sport since graduating in 2002. Tim completed his PhD from the Research Institute of Sports & Exercise (UCRISE) at the University of Canberra on the topic of ACL rehabilitation and return to sport following knee injury in 2016. Tim's clinical expertise focuses on lower limb rehabilitation, and he regularly conducts clinical consultancy to professional sporting teams within Australia and also overseas for complex cases following lower limb injury. He developed Pitch Ready (www.pitch-ready.com) which combines cutting-edge data science with clinical insights to optimize squad-based injury prevention strategies across organizations as well as return to sport decision-making following lower limb injury.
Since 2004 Tim has worked in clinical appointments with professional sporting teams across multiple codes including:
St George-Illawarra Dragons NRL team (2017-2019)
Port Adelaide Football Club in the AFL (2015-2017)
Australian Men's Rugby Sevens Team in the HSBC World Series (2013-2014)
Brumbies Super Rugby Team (2006-2011)
Sale Sharks Rugby Football Club United Kingdom (2006)
Canberra Raiders NRL team (2004-2006).
In addition to his undergraduate Physiotherapy degree and subsequent PhD, Tim has completed a post-graduate Master's Degree in Sports Physiotherapy and Musculoskeletal Physiotherapy. He has also completed a Graduate Diploma in Extended-Scope Physiotherapy and a Graduate Certificate in Data Science. He has lectured extensively in sports physiotherapy courses for the Australian Physiotherapy Association as well as to other health professions and has authored publications in peer-reviewed journals (see research page of Elite Rehab website http://www.ersportsphysio.com.au/ersp/research/).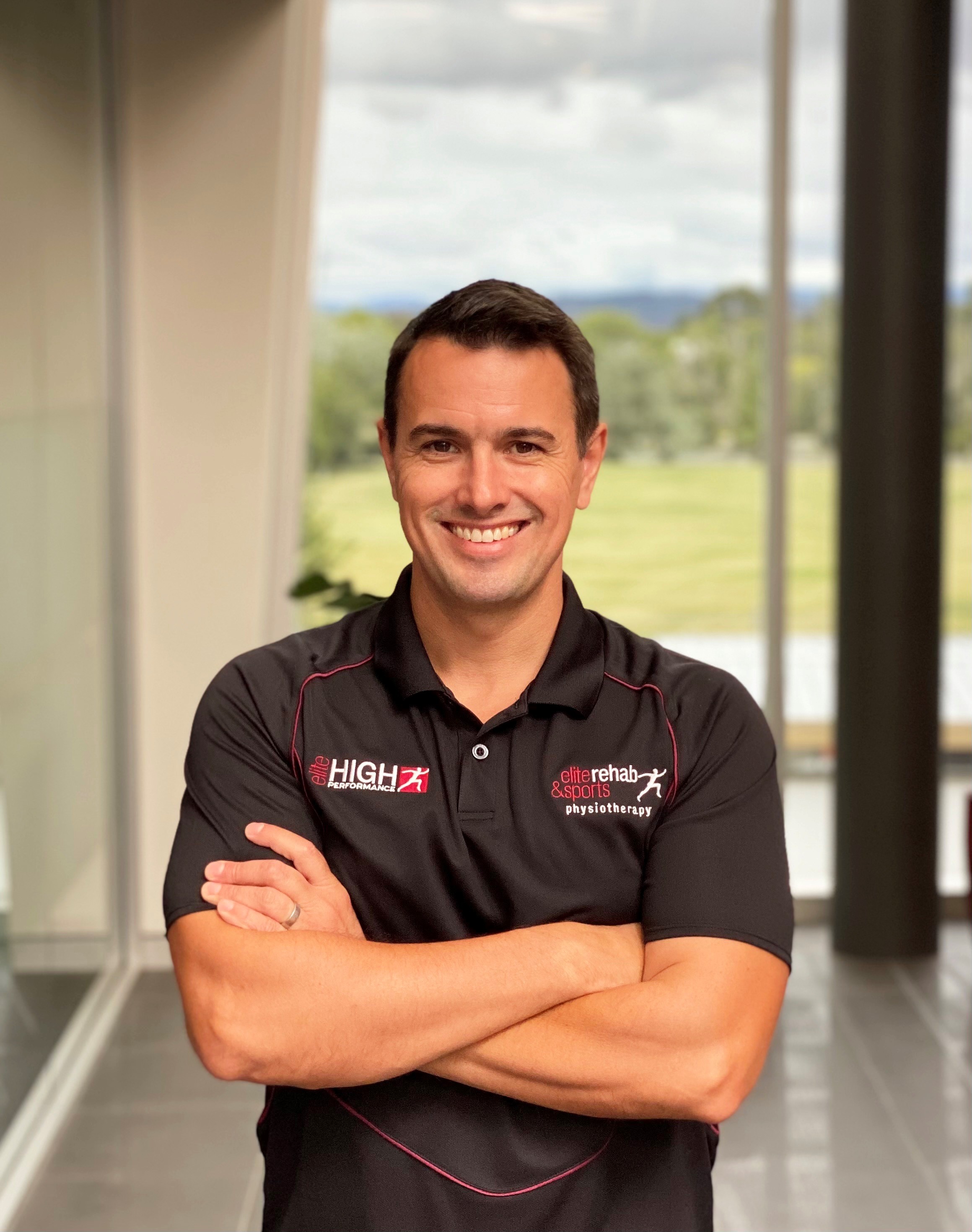 Hamish Macauley
APA Sports Physiotherapist & APA Musculoskeletal Physiotherapist
---
Hamish has extensive experience working with both amateur and elite athletes. Since 2005 Hamish has worked with sporting teams, notably in clinical roles within professional sport including:
Geelong Football Club (AFL)

2019-20 – Head Physiotherapist
2017-19 – Senior Physiotherapist

Ricoh Black Rams Rugby Union club Japan

2016 – Consultant Sports and Exercise Physiotherapist

Australian Institute of Sport

2016 – Consultant Sports and Exercise Physiotherapist

Wallabies Rugby Union Team (ARU)

2014-15 – Head Physiotherapist
2012-14 – Consultant Sports and Exercise Physiotherapist

Brumbies Super Rugby Union Team

2011-14 – Head Physiotherapist
2010-11 – Team Physiotherapist
Hamish has also worked with a number of club sides including Tuggeranong Vikings and Royals in Canberra, and Southern Districts in Sydney. Outside of rugby Hamish has worked in football and athletics. Hamish has also consulted to the The Canberra Hospital Emergency Department.
Hamish has degrees in Physiotherapy and Human Movement. He also holds a Masters of Sports and Musculoskeletal Physiotherapy. Hamish currently lectures on sports physiotherapy courses and supervises Sports Physiotherapy Masters students. Whilst he treats all injuries, he has a special interest in shoulder rehabilitation. Hamish is also currently registered as a NDIS provider.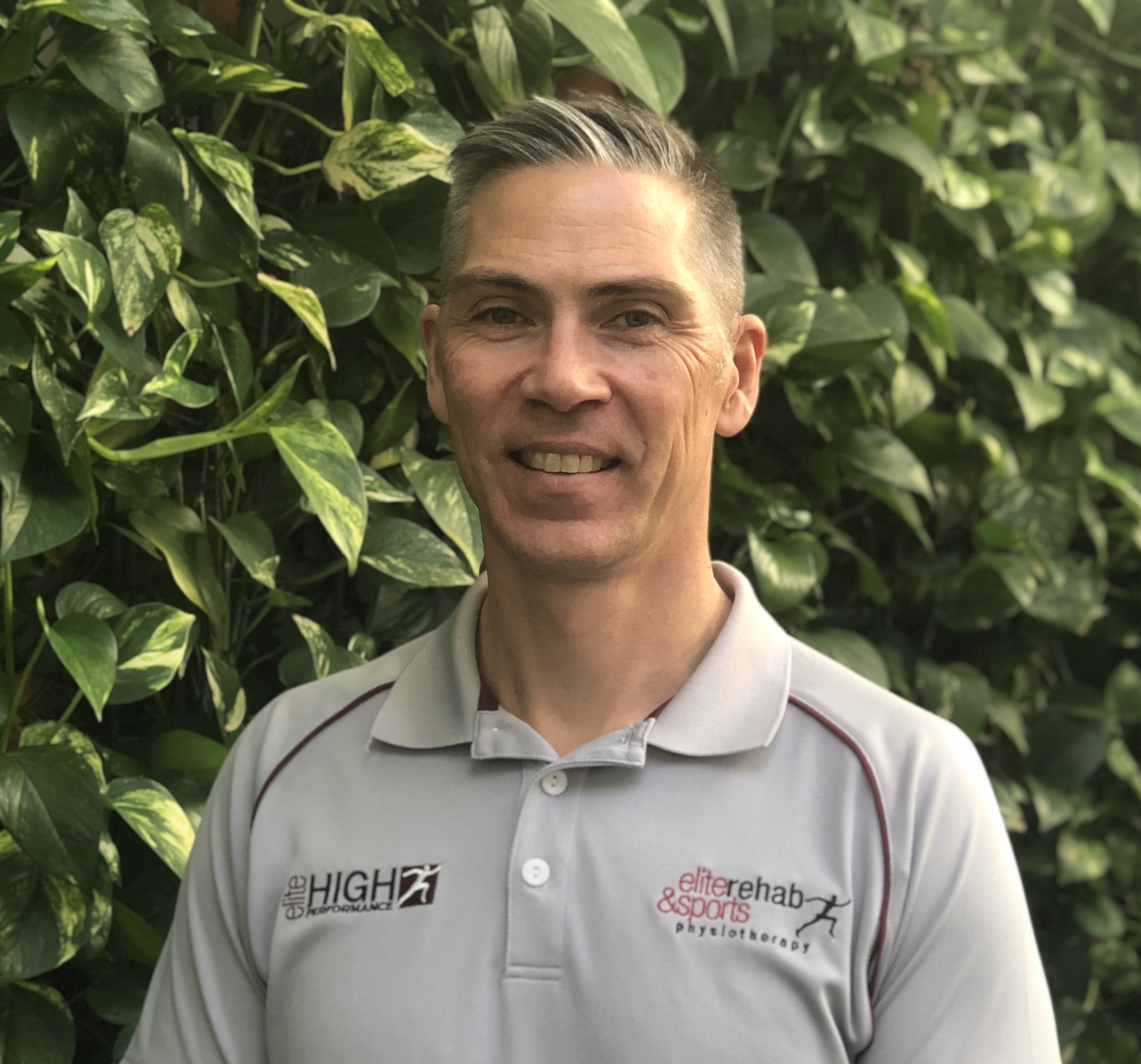 Martin Wollin
PhD, M App Sci Phty, PG Cert Sports Phty, B Phty, APA Sport and Exercise Physiotherapist
---
Martin's clinical focus is on lumbo-pelvic and lower limb injury management and rehabilitation. Hip/Groin and hamstring injuries are particular interest areas. Martin has over 20 years of clinical physiotherapy experience including full-time positions in the English Premier League, A-League, National/Olympic Teams and over ten years at the Australian Institute of Sport. Martin completed his PhD at La Trobe University, Sports and Exercise Medicine Research Centre on clinical testing, prevention and management of groin and hamstring problems in football (Soccer). Martin continues to lecture and present internationally and nationally on these topics. He holds a Football Australia conditioning license and has completed practical Level 2 Strength and Conditioning training to further assist your rehabilitation.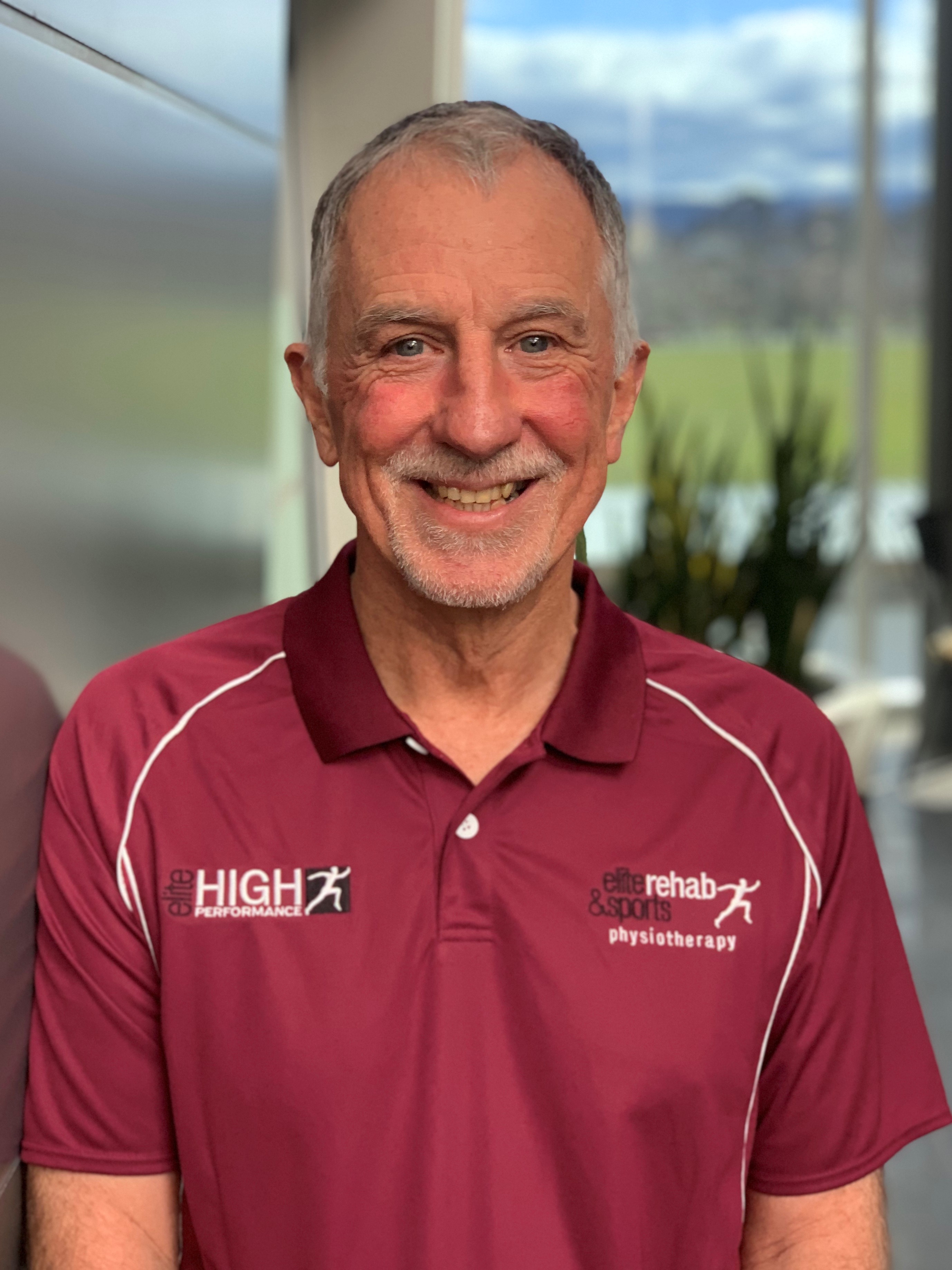 Craig Purdam
APA Specialist Physiotherapist (Sports), DSc, M.SportPhysio, DipPhty, FACP
---
Craig Purdam was the Deputy Director of Athlete Services for 3 years and the Head of Physical Therapies at the Australian Institute of Sport for 35 years. He has worked as a clinician for elite sport for over 40 years and has been a physiotherapist to five Olympic Games (1984-2000) and a longstanding physiotherapist to the Australian National Men's Basketball team over that period. He has worked with the Australia national track and field, rowing and swimming teams along with AFL football.
Craig was awarded the Australian Sports medal in 2000. In 2009 he was appointed as adjunct Professor to the University of Canberra and La Trobe University in 2018.
Qualifications:
Undergraduate (1975)
Postgraduate diploma in Sports (1992)
Master in Sports (2000)
Specialist Sports Physiotherapy following his Fellowship of the Australian College of Physiotherapists (2009)
Honorary Doctor of Science from La Trobe University (2018)
Craig's major clinical and research interests are in the fields of tendinopathy, chronic hamstring injury, calf injury and tissue loading, adaptation and healing mechanisms. He has co-authored around 60 scientific papers and book chapters in these fields.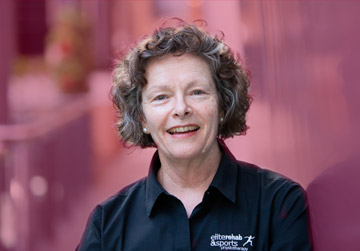 Helen Mussett
APA Musculoskeletal Physiotherapist
---
Helen has worked in clinical roles in Canberra since 2001. Her main interest continues to be found on post-operative shoulder rehabilitation. She also works with patients following hip and knee joint replacement surgery. Before moving to Canberra Helen had her own private practice in Sydney. Helen's past working experience has included work in England and Switzerland in clinical and teaching capacities. She has also worked as a clinical educator and lecturer in Musculoskeletal Physiotherapy at the School of Physiotherapy at Sydney University.
Helens qualifications include a Bachelor of Applied Sciences in Physiotherapy and a Graduate Diploma in Manipulative Physiotherapy, both from the University of Sydney. She is a member of the Australian Physiotherapy Association and a titled member of Musculoskeletal Physiotherapy Australia.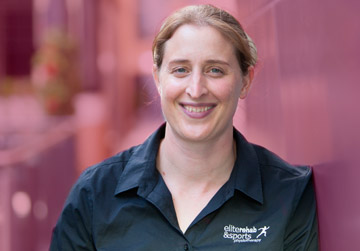 Donna Martin
APA Physiotherapist
---
As an Olympian in the sport of rowing, Donna understands the demands of elite sport and the need to manage injuries through training and competition loads. She is dedicated to providing quality, evidence based treatments and uses a variety of manual techniques to ensure goals are met.
Donna completed a Bachelor of Applied Science, majoring in Sports Science with research Honours in the field of elite rowing. She began professional work as part of the Sports Science Team at the AIS before completing a Masters of Physiotherapy where she attained five University awards including 'Best Overall Academic Performance'.
For the past 10 years Donna has worked closely with Canberra's orthopaedic surgeons, within private hospital and practice settings. She is currently involved with master and school level rowing programs, is a Rowing Australia preferred practitioner and state level selector. Donna also forms part of the teaching team within the University of Canberra Physiotherapy program.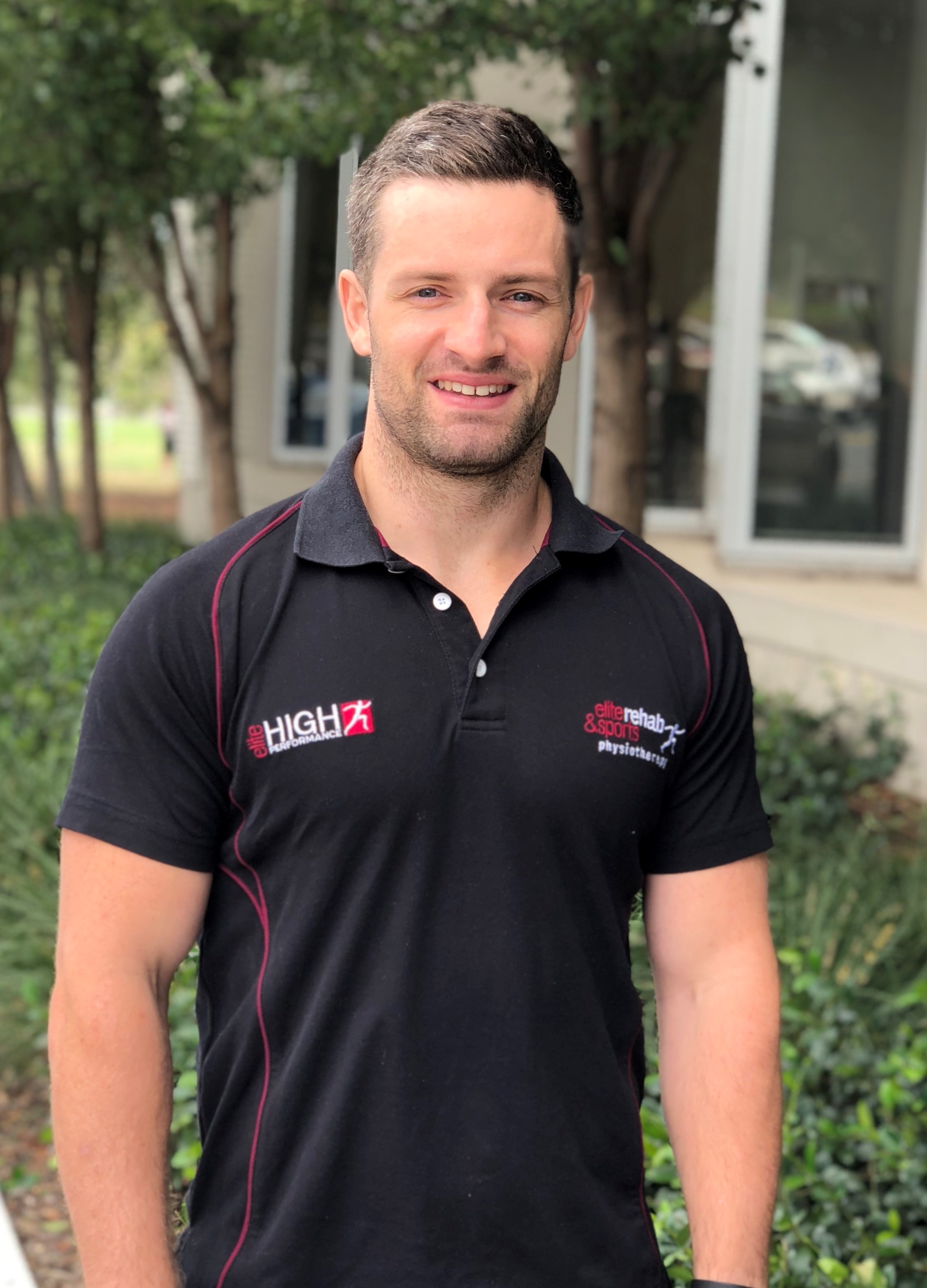 Stuart Dyer
APA Sports & Exercise Physiotherapist
---
Graduated from the University of Notre Dame in Fremantle in 2009 and recently completed his Masters of Sports Physiotherapy at La Trobe University. Stu worked in the public health system for 4 years after graduating before moving to the private sector where he has worked since.
Stu has experience working with a variety of sports, including rugby union (Southern Inland Representative and Brumbies Provincial Rugby Teams), AFL (North Wagga Saints), touch rugby (WA Men's Team), football (Riverina Rhinos, netball (Randwick Netball Association), CrossFit and cricket (Team Physiotherapist to ACT Meteors Cricket Team as well as the Prime Ministers XI and ACT/NSW Country U19's Teams).
Keen sportsman with a background in rugby union, cricket and CrossFit. Particular interest in treating knees and facilitating return to sport but has the experience to help deal with all injuries.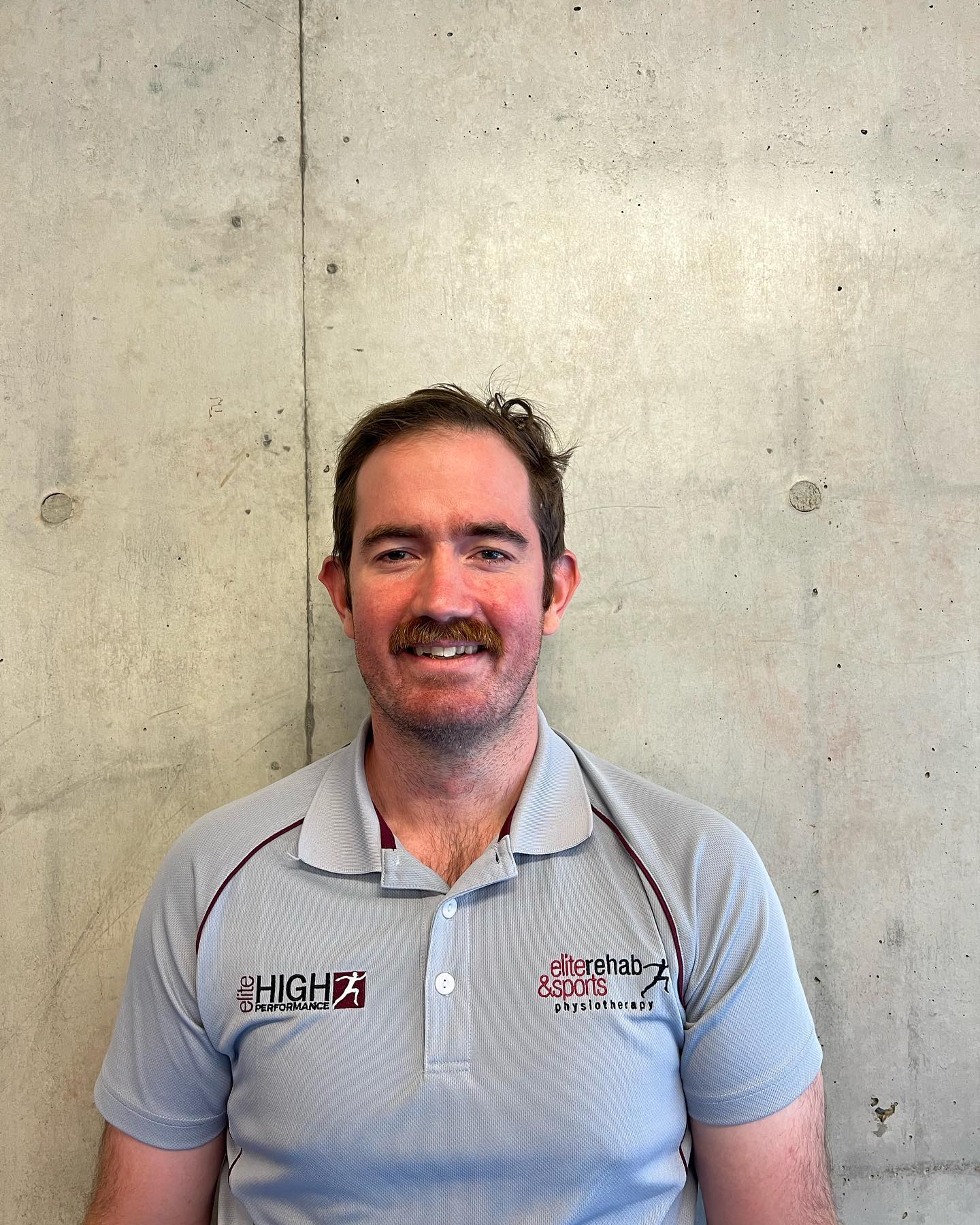 Alex Murdock
APA Physiotherapist
---
Alex is new to Canberra having just moved over from Perth in January 2022. While in the West he completed his masters in Sports Physiotherapy at Curtin University in 2017, having gained his Bachelor of Physiotherapy in Queensland in 2011.
He has been a practicing physiotherapist for the past 10 years during which time he has worked in both private practices as well as with amateur and professional sporting teams. Notably spending the last 3 years working as a physiotherapist for the Western Force RUFC.
While Alex has a special interest in the rehabilitation of endurance athletes, if you ask him no issue is too big or too small and he looks forward to helping you in whatever way he can.
Outside of the office Alex enjoys training for and competing in triathlon. He has completed both the Cairns & Perth Ironman triathlons and hopes to add the Port Macquarie event to this list.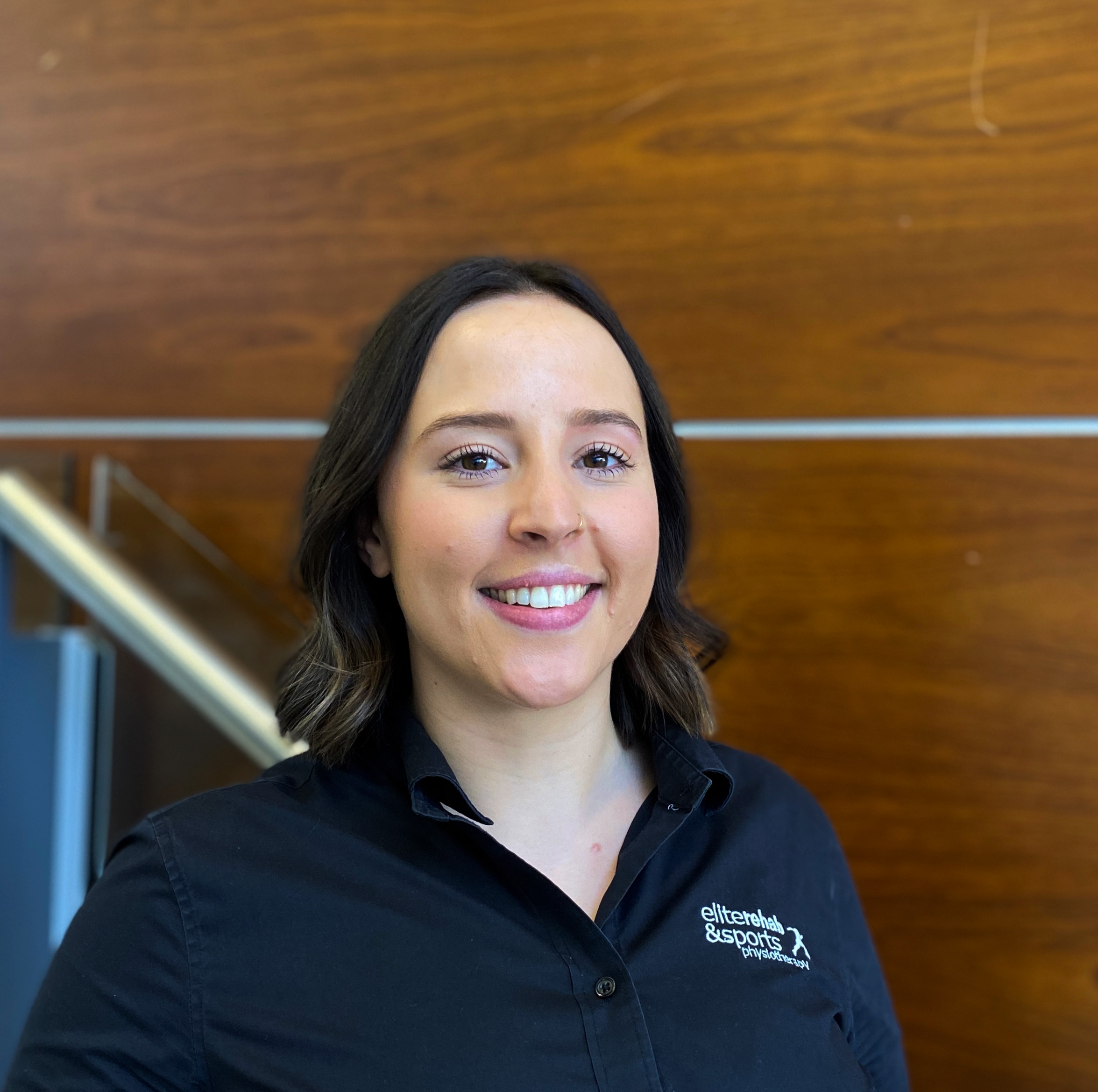 Olivia Dawson
APA Physiotherapist
---
Olivia joins Elite after completing a Bachelor of Physiotherapy at the University of Canberra in 2017. She has worked with a variety of sports including Rugby, AFL, Soccer and Ice Hockey. In addition to consulting at Elite she is the current Team Physiotherapist for Belconnen Magpies AFL Team in the AFL Canberra Competition, and has previously worked with for the ACT Comets Mens Cricket Team.
Olivia has a strong interest in sports injury rehabilitation and Clinical Pilates, though welcomes all types of injuries. She has played Ice Hockey for over 12 years, competing at an elite level. She has represented the ACT for a number of years, played 6 seasons interstate with Melbourne Ice in the Women's Ice Hockey League and has represented Australia in 4 International Tours.
Olivia's passion and experience allows her to relate to sporting individuals and can understand the demands and difficulties individuals face.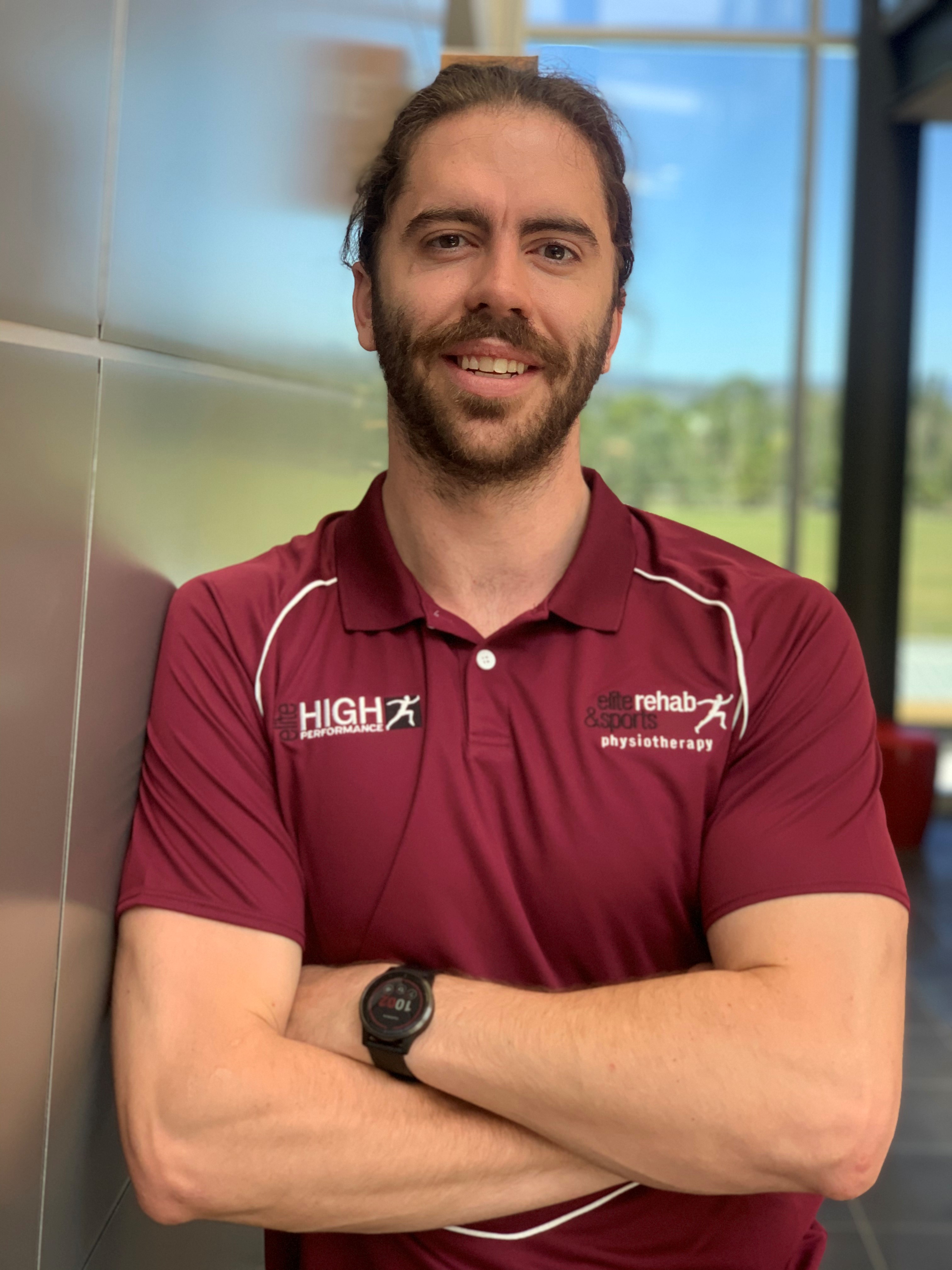 Declan Gillian
APA Physiotherapist
---
Declan completed his Masters of Physiotherapy at the University of Canberra in 2017. More recently, he has completed his Graduate Certificate in Strength and Conditioning in 2020 to aid with the rehabilitation process of athletes not only returning to play but returning to performance.
Declan has previous experience working in private practice and during this time developed an interest in treating shoulder, and lower limb injuries. Declan previously held the Head Physiotherapist role for Ainslie Football Club (Australian Rules) and is currently the U17 & U19 GWS Academy Physiotherapist in Canberra.
Declan's interest in all forms of sports and activities drive his passion for treating all clientele to help them achieve their goals and return from injury.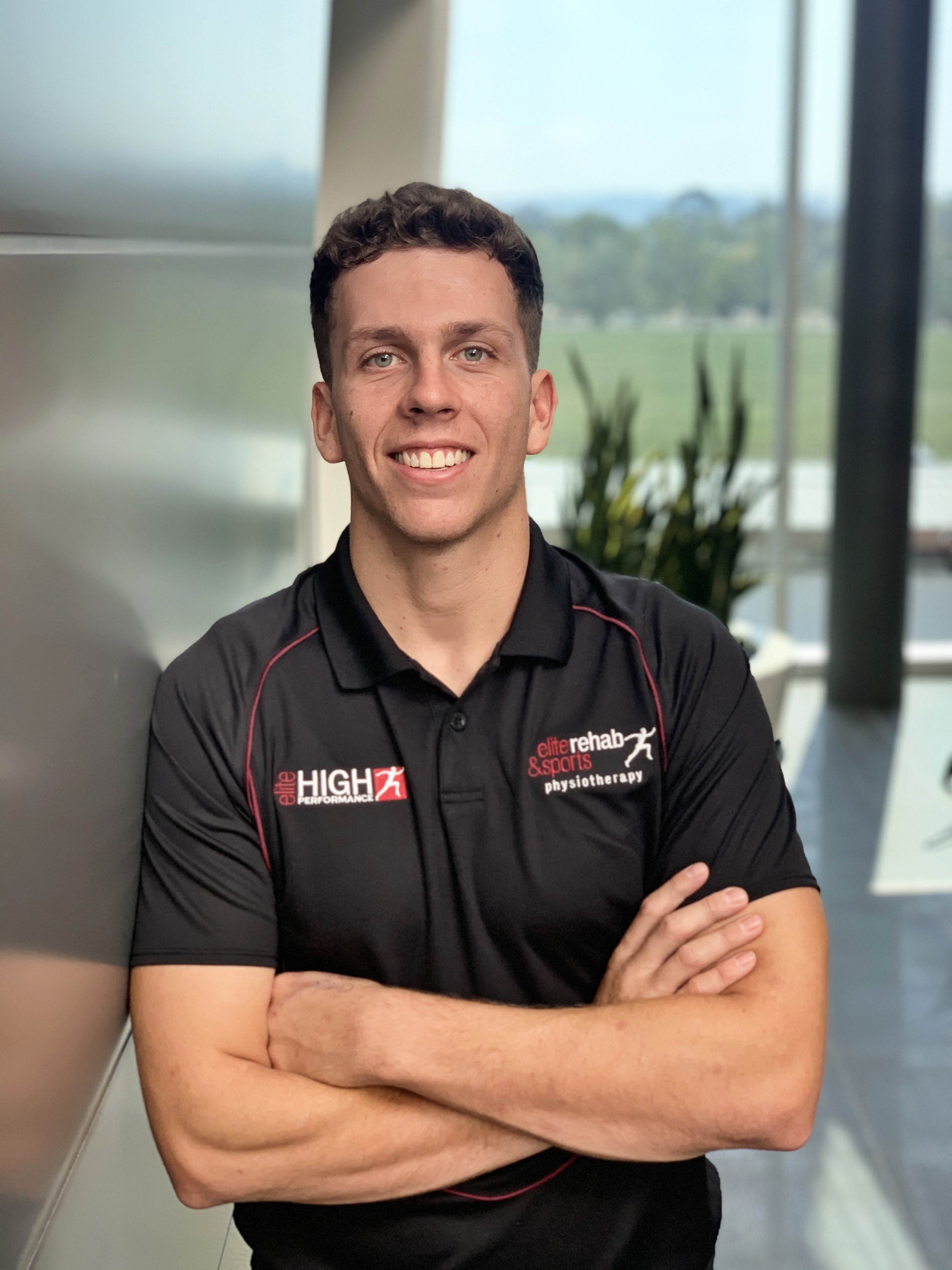 Joey Humphries
APA Physiotherapist
---
Joey graduated from the University of Canberra in 2019 with a Bachelor of Physiotherapy. While studying for his Bachelor degree, Joey was awarded an internship with the Plus 500 Brumbies and gained further experience working with the Brumbies Super W team and Pathway programs. Joey also gained experience working with Canberra Royals, Western Australian Junior Futsal squad and Mixed Martial Art athletes.
He is currently the team Physiotherapist for Canberra Royals and assists with the Brumbies senior academy. Joey is interested in both clinical and sporting related injuries, and is passionate about working with his patients to help them achieve their goals.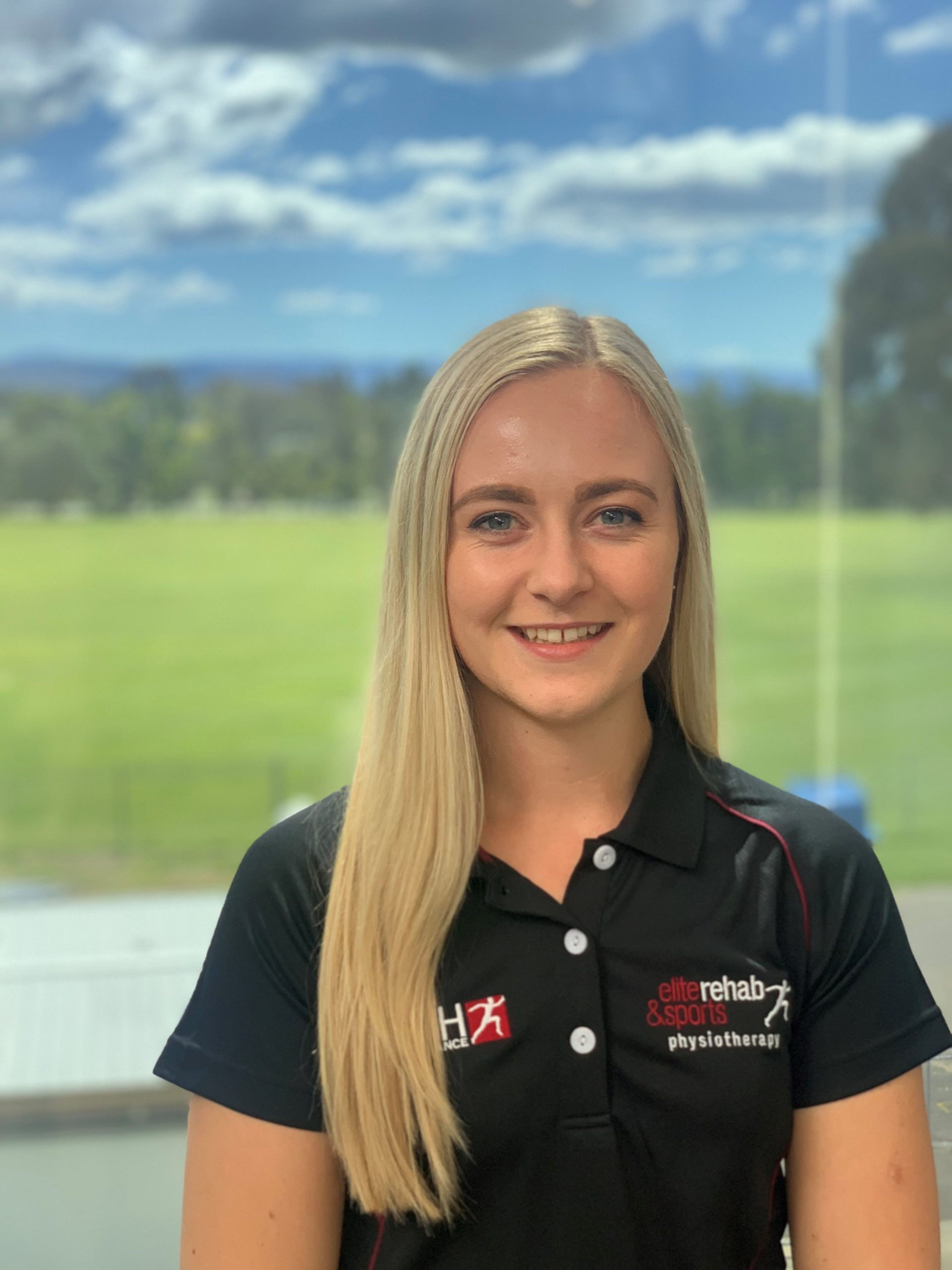 Tash Hart
APA Physiotherapist
---
Tash commenced as a physiotherapist at Elite in February 2022 after completing a Bachelor of Physiotherapy at the University of Canberra in 2021. Whilst studying she has worked with a variety of sporting teams including U18 Stromlo Futsul, Canberra Royals Rugby Union, Brumbies Super W, Women's Southern Inland Rugby Union and ACT Presidents First XV Women. In addition to consulting at Elite she is currently a team Physiotherapist with Canberra Royals Rugby Union and Belconnen Magpies AFL Women's Team.
Tash has a strong interest in sports injury rehabilitation and aerial artists, and is also passionate about women's health. She has a background in volleyball and various styles of dance over the past 14 years. Tash is passionate about working with individuals towards their goals and return from injury.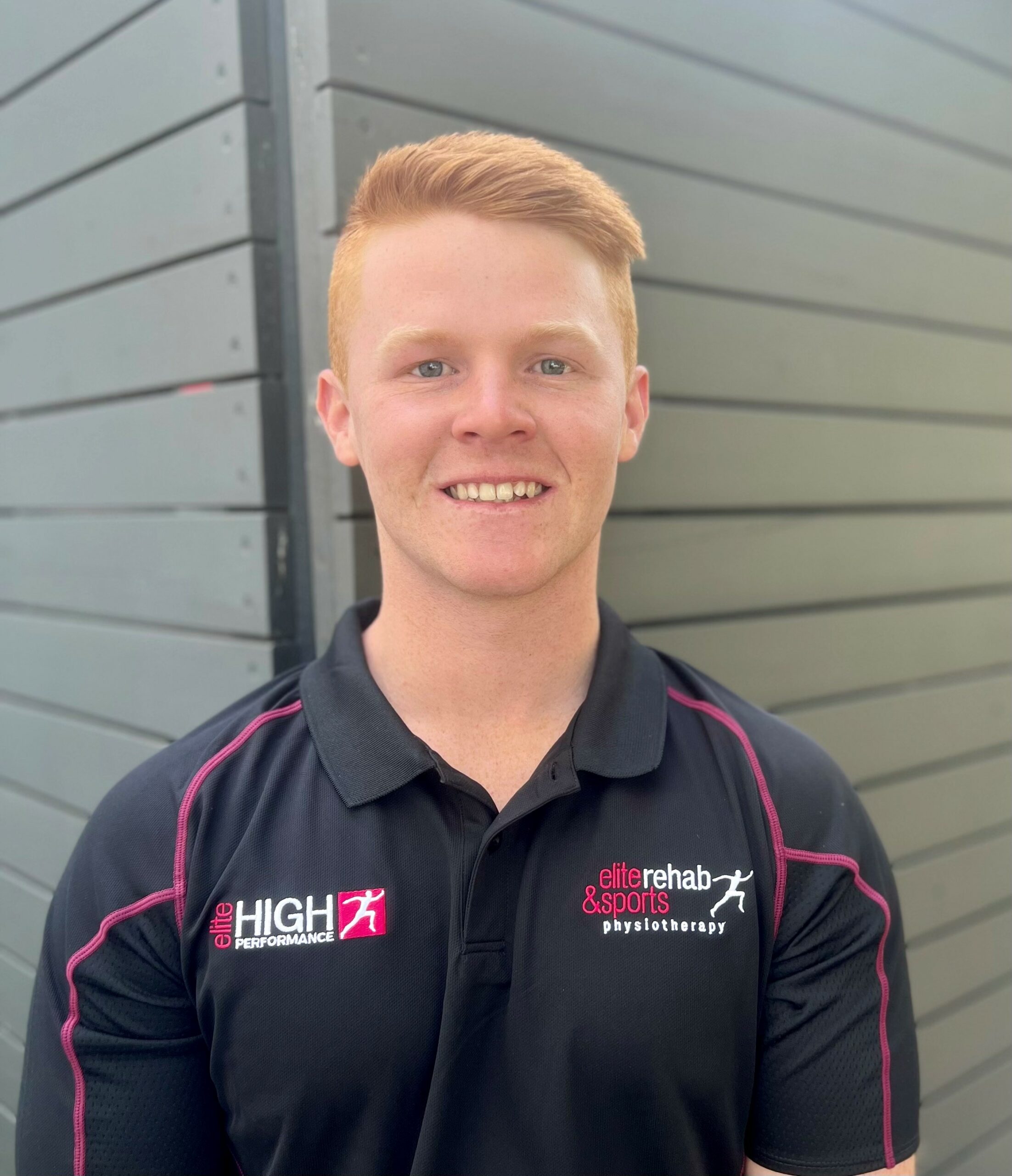 Dominic Trinder
Physiotherapist
---
Dom completed his Bachelor of Physiotherapy from the University of Canberra in 2022. During his study he completed an internship with the Brumbies Super Rugby squad for two seasons. Dom has also gained further experience working with teams such as the Brumbies Super W Squad, Brumbies pathways programs, University of Canberra's 7's Squad, Uni-Norths Owls Rugby Union and more recently had the opportunity to work with the Wallabies team.
Dom has a strong passion for sports injury rehabilitation and athletic development. He enjoys working with all individuals to help them become the best version of themselves. Dom focuses on being specific to an individual's needs to help them achieve their goals.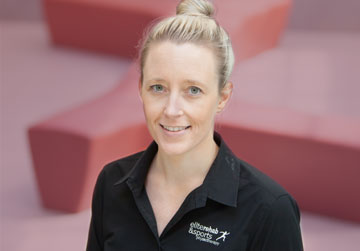 Erica Stephens
Accredited Sports Dietitian, Accredited Practicing Dietitian, Accredited Level 1 Anthropometrist
---
Erica is an Accredited Sports Dietitian as well as an Accredited Practising Dietitian and Level 1 Anthropometrist. She has earned the International Olympic Committee Diploma in Sports Nutrition, a Master of Nutrition and Dietetics (Griffith University) and a Bachelor of Applied Science (Food Science and Nutrition; University of Queensland).
Erica now works privately while also consulting to the ACT Academy of Sport and the ACT Meteors.
Erica provides private consultations on all aspects of nutrition. This can include assistance with weight loss, weight gain, general health, body composition assessment and monitoring, fueling and hydrating for training/competition as well as chronic disease management.
In the past, Erica has been employed as a Clinical Dietitian in the Yass Hospital and Community Health Centre. She has also had extensive experience as an athlete, representing Australia in the sport of Taekwondo.
Erica regularly presents nutrition seminars and information sessions for teams, clubs and various organisations around Canberra and across Australia.
Erica is a member of Sports Dietitians Australia (SDA) and the Dietitians Association of Australia (DAA); the two peak organisations for nutrition in Australia. Erica has completed FODMAP training ('Low FODMAD Diet for IBS') for health professionals with Monash University. Erica is also registered with the NDIA.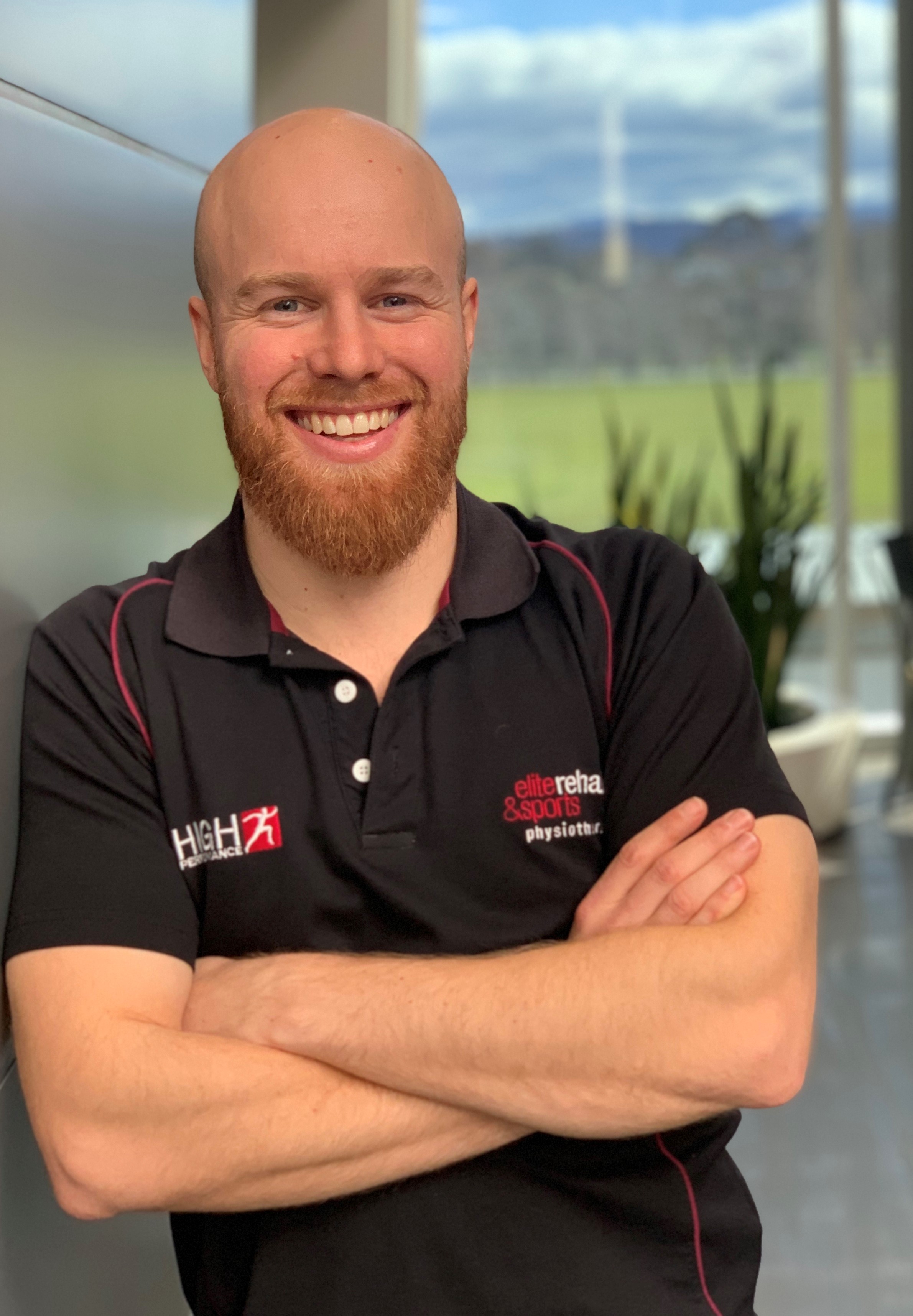 David Slater
Accredited Exercise Physiologist / Athletic Performance Coach
---
Dave has been with Elite since 2012, having completed both a Bachelor of Coaching Science and post-graduate Masters of Exercise Physiology at the University of Canberra. He has developed a diverse based of experience from working with a variety of populations, athletes and sporting teams. Most notably:
Head Strength and Conditioning Coach for the Russian Rugby Union Team since 2016 – 2018
Speed and Agility coach for the Canberra Raiders NRL from 2018 – 2020
Royals Rugby Union Club since 2010 – 2019
David specialises in musculoskeletal rehabilitation with a strong focus on problem solving biomechanical imbalances, program monitoring/prescription and speed and agility development. He is also a registered NDIS provider.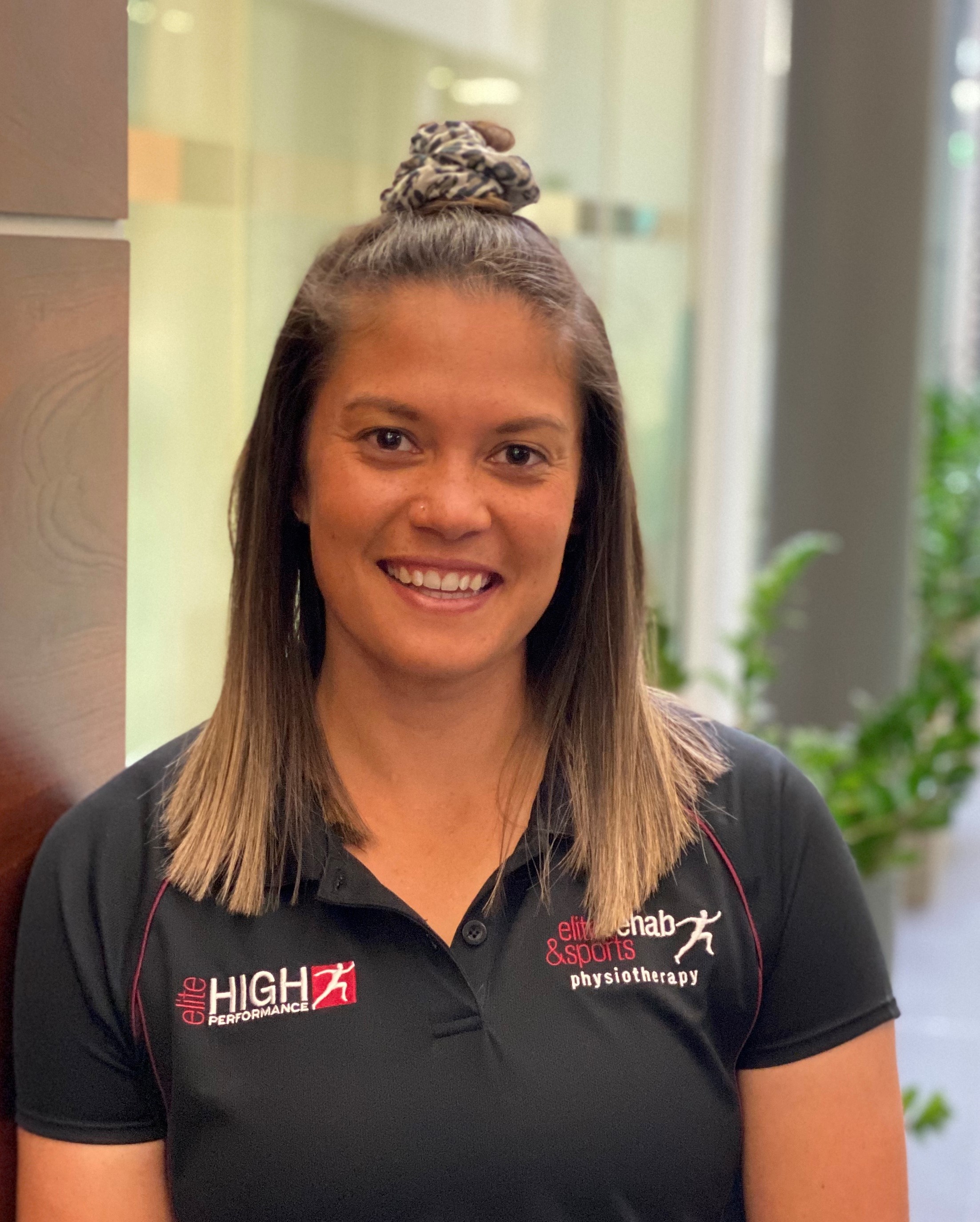 Ange Reakes
Accredited Exercise Physiologist / Athletic Performance Coach
---
Ange joined Elite in 2015 having worked as an ESSA-accredited Exercise Physiologist and Exercise Scientist in Sydney since 2011. She completed a Bachelor of Human Movement from UTS in Sydney and is currently completing a Masters of Exercise Science (Strength & Conditioning) through Edith Cowan University. Ange has competed at a high level as an elite athlete, having represented NSW and ACT in Cricket in the WNCL Competition and has also represented Australia at U21 level. She is currently contracted to the Melbourne Stars in the Women's Big Bash League and has previously played for the Sydney Sixers. She is a current member of the International Weightlifting Federation (IWF) and is an ASCA-accredited level 2 Athletic Performance Coach.
Ange works with musculoskeletal and sporting injuries, her clinical interests include working with rowing athletes, and reconditioning individuals who have completed a rehab program and looking to return to performance. She also has particular expertise working with female athletic populations as a sub-specialty. Ange is also registered as a NDIS Provider and has a clinical interest in patients with a disability. She has previously worked with the Cerebral Palsy Alliance in the capacity.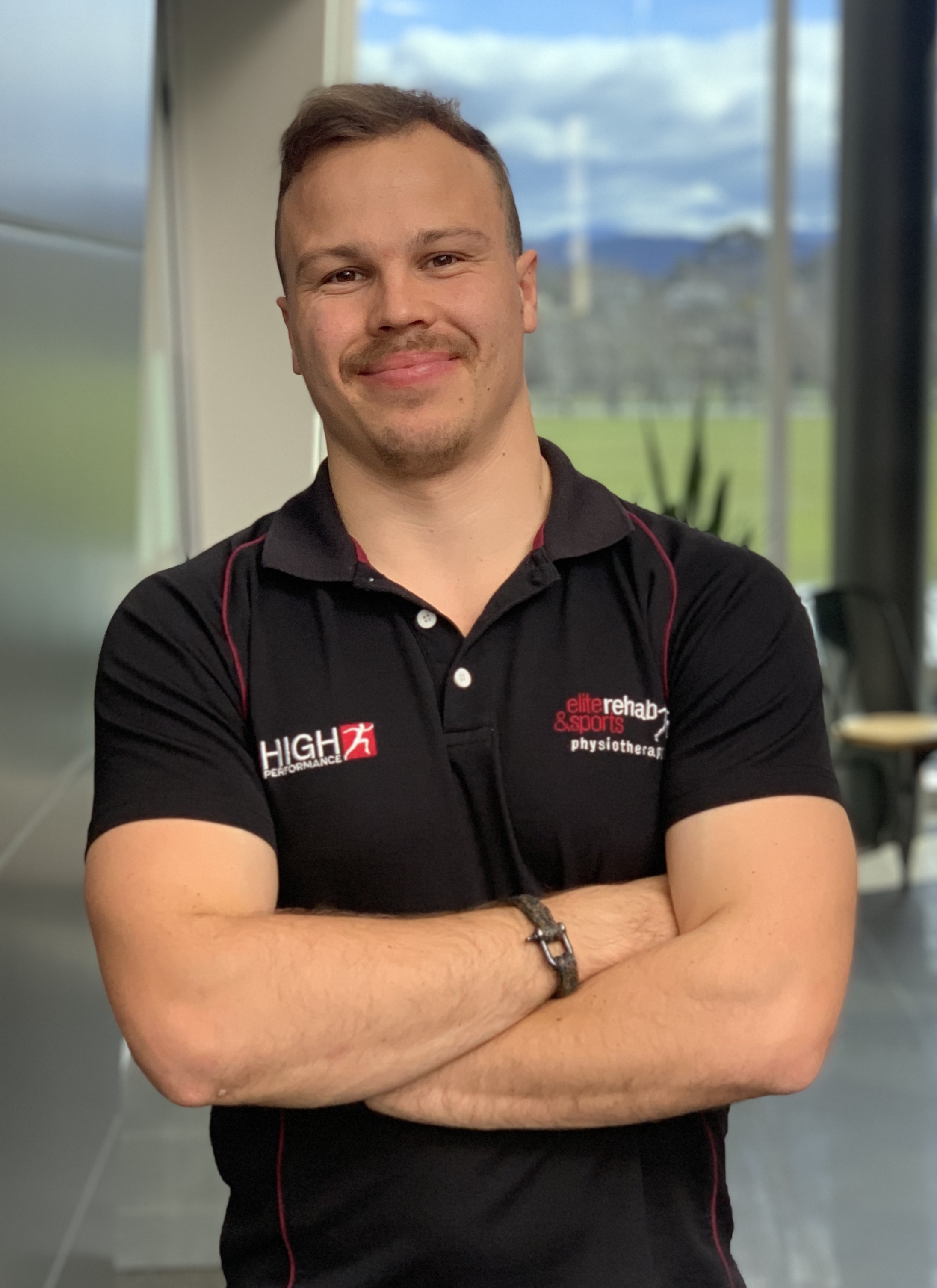 Liam Slater
Accredited Exercise Physiologist / Athletic Performance Coach
---
Liam has been a member of the Elite team since 2016, having completed a Bachelor of Exercise Physiology and Rehabilitation as well as a Graduate Certificate in Human Science at the University of Canberra. He is currently completing a Master of Strength & Conditioning through Edith Cowan University. In addition to his clinical experience as an Exercise Physiologist, Liam has worked with a number of sporting teams in a performance capacity, including ACT Men's, Women's and Youth Sevens Rugby Teams and most recently the Raiders under 20's. Liam is currently the Head of Strength and Conditioning for the Belconnen Magpies AFL Club. He has a particular interest in monitoring training load, and has been instrumental in establishing systems used as part of Elite's performance programs.
In addition to this, Liam has also played rugby to a high standard, including Royals Rugby Union, ACT Brumbies Sevens and Runners Programs as well as being part of the inaugural NRC Buildcorp 2014 UC Vikings Squad.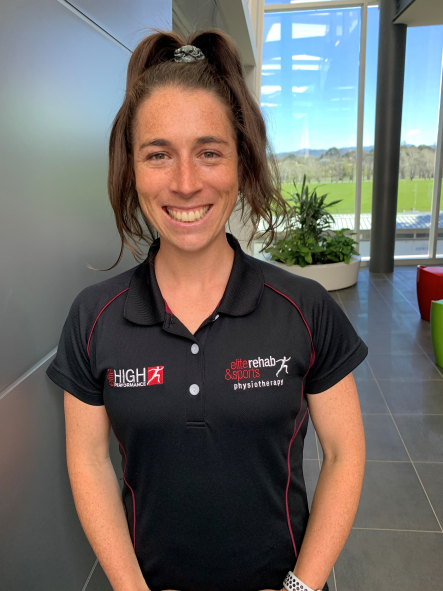 Cassia McGlashan
Accredited Exercise Physiologist
---
Cassia completed her Bachelor of Exercise Physiology and Rehabilitation at the University of Canberra in 2019. Since graduating, Cassia has worked with a broad range of clients with varied clinical conditions and presentations. Cassia assists with data collection for Pitch Ready post-injury and pre-injury risk reduction testing, which has included athletes from Super Rugby, NRL, A-League, AFL-W, Super-W and Super Netball teams.
Cassia has a keen passion for soccer and currently plays in the WNPL in Canberra. Cassia has a strong interest in using exercise to assist both clinical and athletic population to achieve their individual goals and return to function.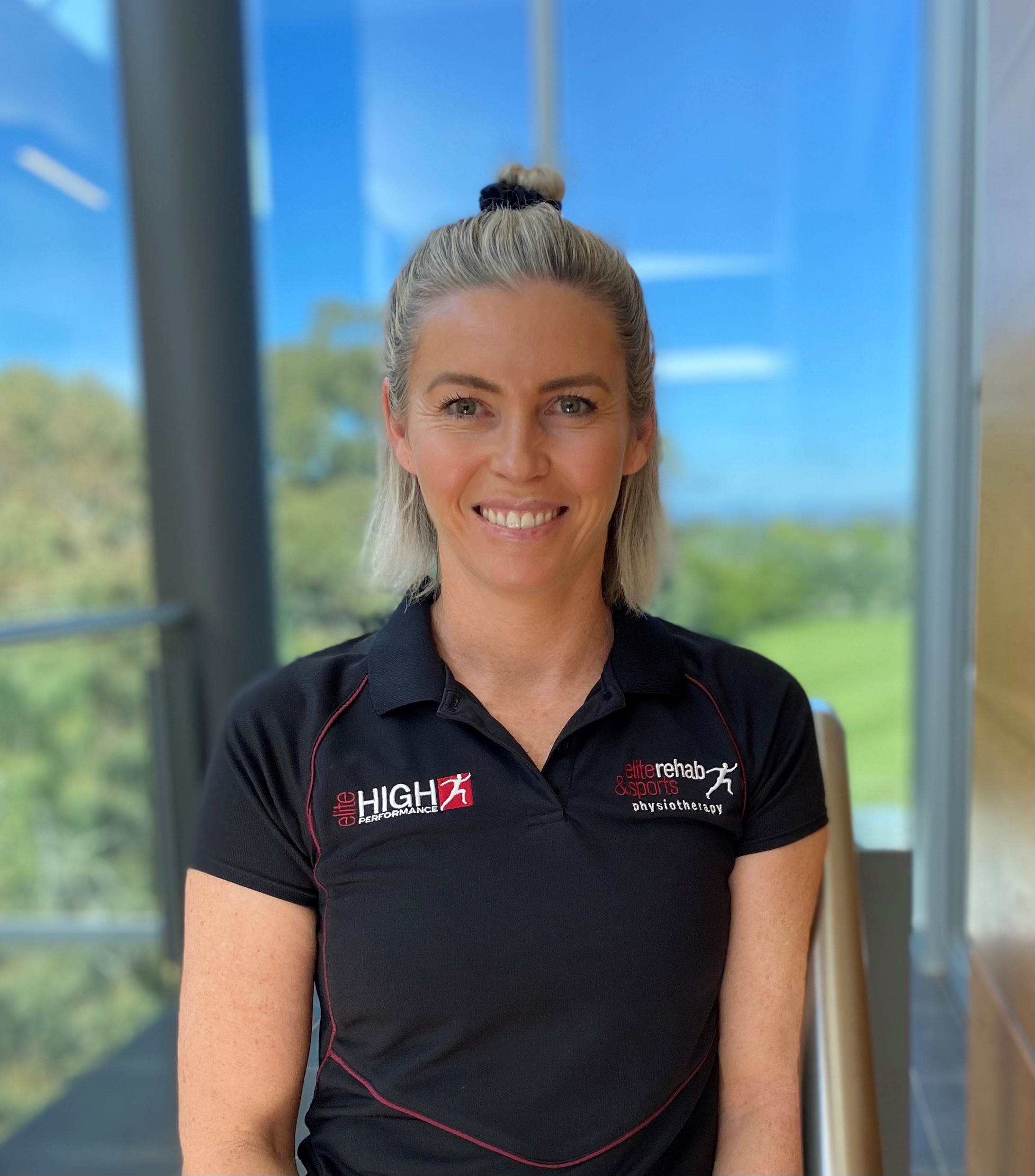 Karen McGrath
Accounts Manager
---
Bachelor of Applied Science (2003) at University of Queensland.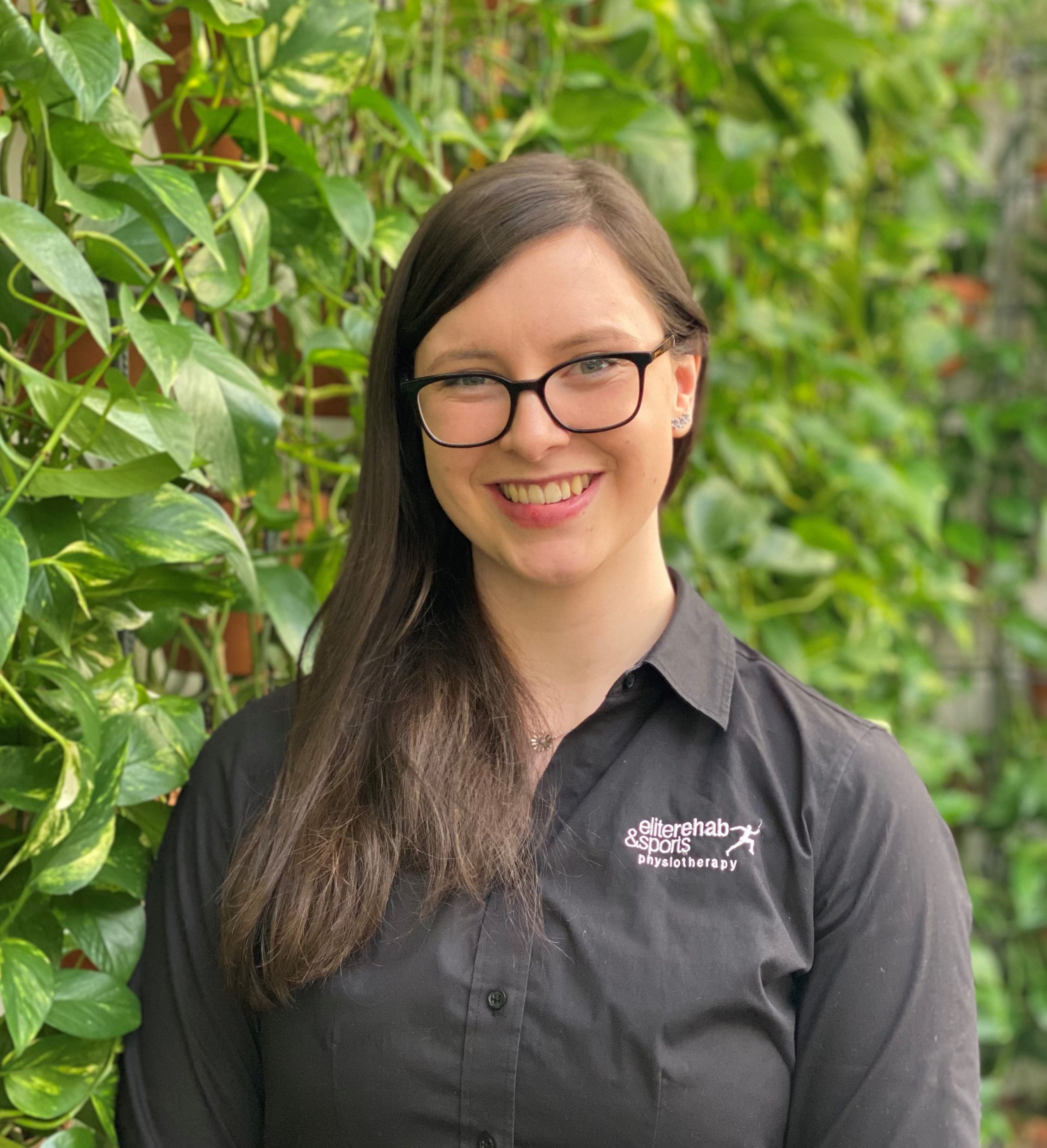 Ebony MacMahon
Receptionist
---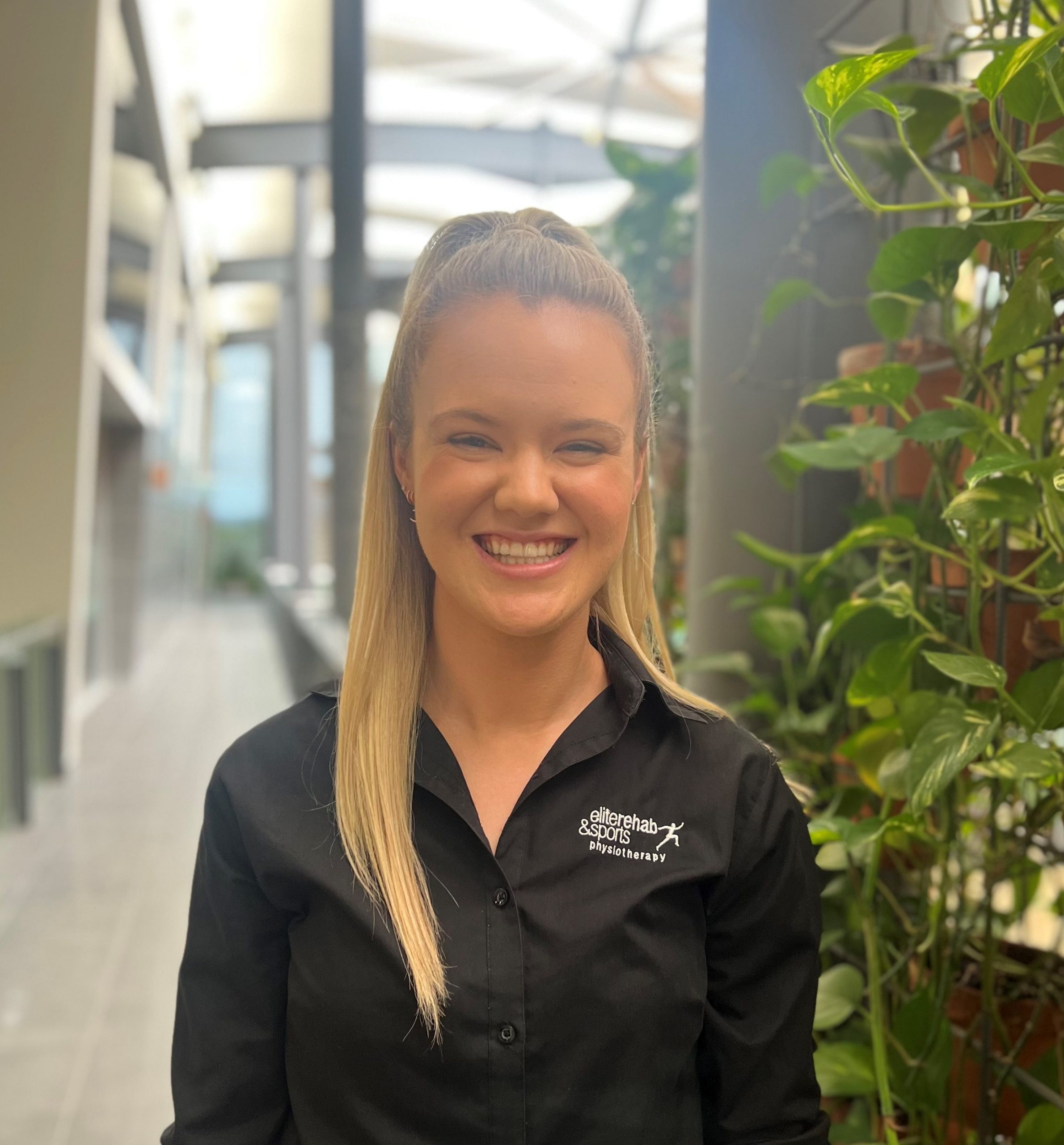 Lara Menegon
Receptionist
---
Lara holds the following qualifications:
Bachelor of Sport and Exercise Science, University of Canberra, 2020
Bachelor of Human Nutrition, University of Canberra, 2020
Accredited Sports Nutritionist, Sports Nutrition Australia
Level 1 Strength and Conditioning Certification, ASCA, 2017
Level 1 Sports Trainer (Allied Health), Sports Medicine Australia, 2019
Certificate III & IV in Fitness, Australian Institute of Fitness, 2015