Physiotherapy
The Oxford Dictionary defines physiotherapy as 'the treatment of disease, injury, or deformity by physical methods such as manual therapy and exercise rather than by drugs or surgery!
After an injury, illness or surgery, recovery of physical function typically follows five distinct phases:
Phase 1: Early Post-Injury or Post-Operative Phase
Phase 2: Early Functional Strengthening Phase
Phase 3: Rehab Running and Resumption of Functional Activities Phase
Phase 4: Running Intensity / Integrated Activity Phase
Phase 5: Return to Sport Phase
The early phases (Phases 1 & 2) typically refer to the reduction of pain and swelling, and restoration of normal movement to the affected regions. The latter phases (Phases 3-5) typically refer to the graduated strengthening of the affected areas in a holistic sense and gradual resumption of pre-injury activity. Failure to adequately complete these phases can lead to an increased risk of re-injury or failure to return to a desired activity. Our facility is equipped with a full gym, indoor mondo surface running track and sprung floor to guide you through these phases. When necessary, early rehabilitation is also conducted in the pool inside the complex' or in the later stages, on the grass running fields outside.
A common misconception amongst 'punters' after an injury is 'I was never the same again after that injury'. You should be able to return to normal function, however the unfortunate reality is that normal function does not come back automatically for most injuries, it must be restored in a safe and thorough manner.
At Elite Rehab & Sports Physiotherapy, we aim to provide the highest quality hands-on physiotherapy treatment. We do not juggle multiple patients at once using 'two machines and ice' as a time-filler. We see one patient at a time for our physiotherapy appointments, and the more chronic or complex the injury, the longer we will spend with you.
Due to the current circumstances, Elite is expanding Telehealth online services to all our patients. As a healthcare provider to remote, Interstate and International patients, this is a service we have used over the past 4 years.

Using the 'phases of recovery' framework above as a model, we aim to give you a realistic recovery timeframe with all the steps needed to achieve your goal. We work in close consultation with Orthopaedic Surgeons, Sports Physicians, General Practitioners and other Allied Health Practitioners to maximize your recovery using the best available treatments.
At Elite Rehab & Sports Physiotherapy, we also have our own Women's Health Physiotherapist, Kylie Faulks. 'Trained in conditions related specifically to Woman's Health, our physiotherapists can assist you with assessment and management of:
– Pre and Postnatal conditions
– Postnatal rehabilitation and return to sport- Pelvic floor assessment and management
– Bladder and bowel related conditions
– Pelvic pain
– Pelvic Organ Prolapse and Pessary management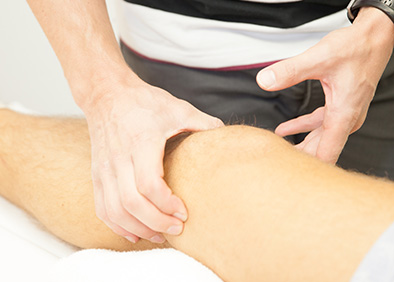 At Elite Rehab & Sports Physiotherapy, we aim to provide the highest quality hands-on physiotherapy treatment