Functional Core & Mobility Class
Functional Core & Mobility Classes (FCM) are perfect for people who are returning to activity after injury or people who want to maintain an injury free body.
Enhances body awareness, spinal mobility, posture, core strength and body function.
Ideal for back pain, neck pain, knee and/or hip pain and for many other musculoskeletal conditions.
Based on traditional Pilates exercises with a focus on core stability and flexibility with graded levels of difficulty.
Instructed by a qualified APPI Clinical Pilates Instructor and Physiotherapist.
Functional Core & Mobility ClassBook in for your pre-screen to begin Functional Core & Mobility Class today. Bookings are required for classes and one-on-one sessions.
Timetable (Via Telehealth Only):
Monday 12.15pm – 1.00pm
Wednesday 7.30am – 8.15am
Friday 7.30am – 8.15am
Due to the current circumstances, Elite is expanding Telehealth online services to all our patients. As a healthcare provider to remote, Interstate and International patients, this is a service we have used over the past 4 years.
"I've been going to classes for nearly a year now. Poor core strength, particularly in my glutes, has meant that I have had niggling back, hip and knee issues for many years. Regular classes has improved my core strength, and has allowed me to stay active, minus the niggling pain and inevitable soreness. Even when I do an activity that I don't normally do (like moving mulch around my yard), I am surprised at how well I pull up the next day. I try never to miss a week of class now, the benefits are noticeable." – ERSP FCM Participant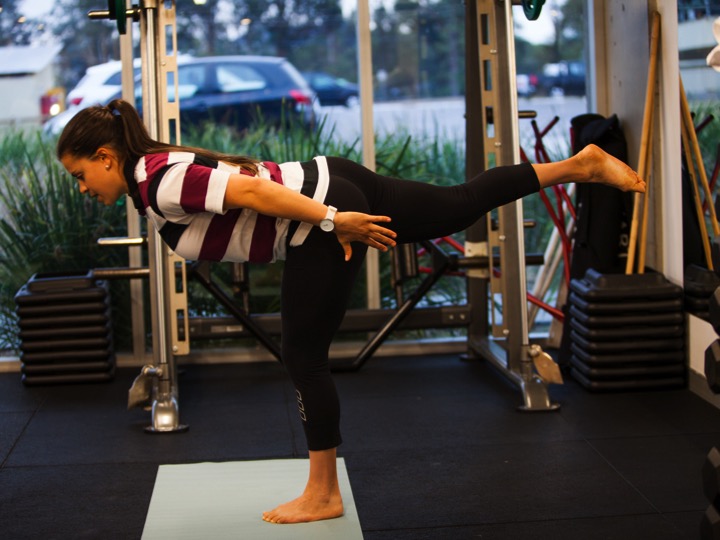 "For me it has been wonderful. I have 3 bulging discs in my back with numerous other issues that go with this. The strengthening and stretching I get during the class has assisted me in many ways. I couldn't play golf , run or stand for any period of time and Megan's classes have been great. I'm now back at golf, rock climbing and doing long bush walks so I can't praise them enough." - ERSP FCM Participant